The Experience
Tours, Gold Panning & Mining close to Cromwell & Queenstown
The Goldfields Mining Centre is a special place where visitors can gain an appreciation of the life and working environment of those early miners who struggled against the harsh and sometimes dangerous conditions along Central Otago's famed Kawarau Gorge.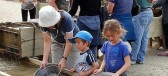 We have gone back here twice now as we love taking our overseas friends with us here. Very relaxed and scenic location. Make sure you walk all thru the Chinatown and gold mining area. Good luck gold panning!!! Someone got a nugget last year. The cafe is fabulous and the small gift shop has nice items.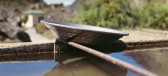 Loved this attraction and the excitement of panning for real gold (didn't find any unfortunately). The set up of the mining centre is great. You get to walk around the site by yourself and also with a guide. The information given by the guide is great and it is awesome to learn about life back then.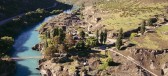 Well worth a visit, and be prepared to spend time here. Walk over the rugged hills and imagine what it was like living here in the 1800's. Enter the stone huts used by the old time miners. See a sluice gun and stamping battery in action. Pan for gold. Discover old machinery used, and old workings and tunnels.
Find us
Location
Goldfields Mining Centre
State Highway 6
Kawarau Gorge
Cromwell
New Zealand